INSTITUTE FACULTY
If you are interested in being on the NIHD staff team, please fill out the application here.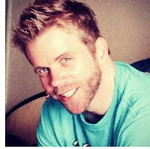 Attorney Griffith William Vertican: Coach Griffith is the director of the National Institute for Homeschool Debate (with 170 participants it is the largest in the nation), he is also a licensed attorney and one of the most successful debate coaches in America. He himself won our nation's largest collegiate debate tournament the NPDA in 2007. Students who attended his camps have won every division of debate and students he personally coached took 1st place in TP Debate (Jeffrey Pistor) and 1st, 2nd, and 6th place in LD Debate at 2018 NITOC Championships. His students have also made it to the finals three of the last six years in Parliamentary Debate (winning twice in 2013 and 2017) and in 2015 won the overall tournament champion award.

Michael Tant: Michael is an IP (Individual Policy) National Champion and has competed in Academic School Speech and Debate for 8 years in both STOA, NCFCA, and numerous Collegiate leagues. Debate was always his favorite thing and he has competed in all events possible LD, TP, Parliamentary, Individual policy, IPDA, Team IPDA, Moot Court, Public Forum, and even Mock Congress. In both 2015 and 2016 he was ranked in the top 3 in Parliamentary debate in the nation going into NITOC and has won numerous tournaments in all kinds of debate events. He is also currently ranked in the top 5 teams in Parli in the nation for collegiate debate, and he is the 2017 IPDA Professional National Champion. Michael loves the Lord and he believes that Speech and Debate has equipped him to serve the purpose of furthering God's kingdom.

Peri Dropping competed for four years in Stoa before her graduation in 2016. With experience in limited prep, interp, and platform speech events, she competed and qualified to NITOC three times, and broke to outrounds in a variety of events including Motivational speaking, Open interpretation, Persuasive speaking, Mars Hill, and Duo Interpretation. Since graduation, Peri moved to Helena, MT where she attends Carroll College. She double majors in Communication and Public Relations, with concentrations in marketing and digital media, and a minor in social media. She competes in British Parliamentary debate and continues her love of speech through Interpretive events, Extemporaneous speaking, and Impromptu. She has won numerous tournaments in all events. Peri's hobbies include travel, photography, graphic design, and being involved with Carroll's campus ministry!

Trinity Klomparens is the 2019 Orignal Oratory and Duo National NITOC Champion! She was also very accomplished in LD and Parli Debate having won multiple Open level tournaments. She is excited to be bringing her multi-event experience to NIHD WA and to help new students gain the experience necessary to be successful.
Featured Expert Speaker
Gregory Rehmke