The National Institute for Homeschool Debate
presents
"The Biggest and Best Speech and Debate Camps in America!"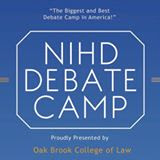 The National Institute for Homeschool Debate (NIHD) is Directed by Attorney and Coach Griffith William Vertican. We are excited to announce our 2017 NIHD Speech and Debate Camp schedule.
Our national level camps include:
NITOC Boot Camp
Union University
Jackson, Tennessee
May 26th-27th
http://nitocbootcamp.homeschooldebate.net
10th Annual NIHD Speech & Debate Camp
The Big One
Concordia University
Irvine, California
July 10th – 15th, 2017
http://NIHD.homeschooldebate.net
NIHD Arkansas Camp
John Brown University (Rogers)
July 17th -22nd
NIHD Tennessee Camp
Union University
July 24th - 28th
http://NIHDTN.homeschooldebate.net
NIHD Seattle Camp
Kirkland, Washington
July 31st - August 5th
http://NIHDWA.homeschooldebate.net
NIHD Atlanta Camp
The Church of the Apostles
August 22nd - 25th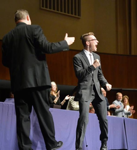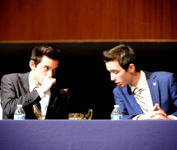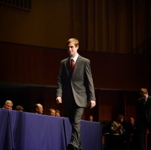 Last year NIHD had incredible success at NITOC with our alumni winning all three national debate titles and the overall tournament champion! Our NITOC Boot Camp students were represented in both the TP and LD final rounds at NITOC 2015: TP finalists Matthew and Kyle Kendrick and LD finalist Jared Cochran. And over the last three years, no one has prepped more national champion debaters than NIHD Camps.